Production Planning System – TMS
Expert software for automatic planning of production orders
Textile Manufacturing Simulation (TMS) is a shop floor planning tool with interfaces to ERP and MES systems. It is developed to create the most efficient production schedule for all active production orders (SFO's).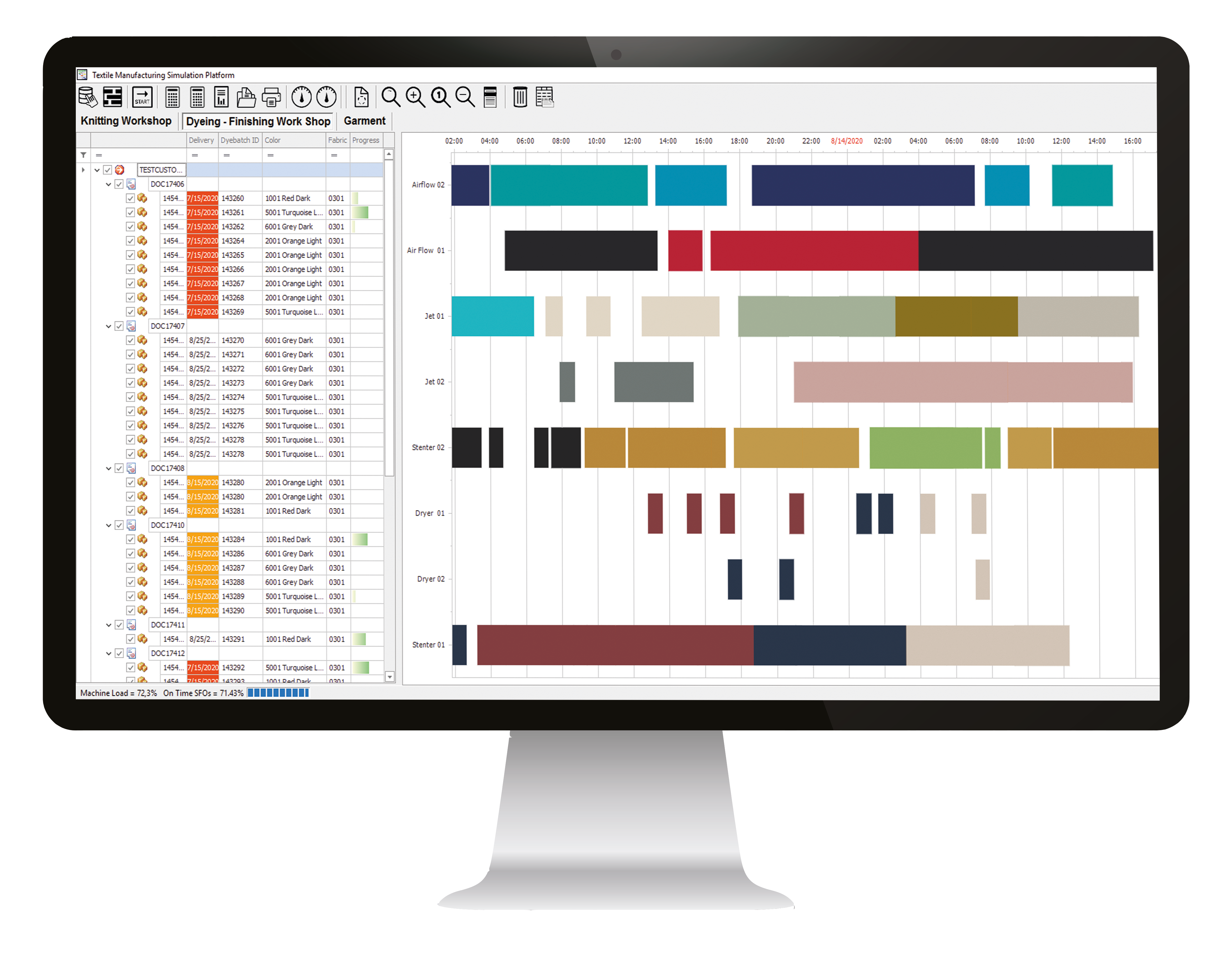 Textile Manufacturing Simulation – TMS
Main functions
Schedule simulation via graphical planboard
Planning rules editor
Features
Order meets their delivery
Optimized machine utilization
Optimized Resources and Energy costs
Optimized quality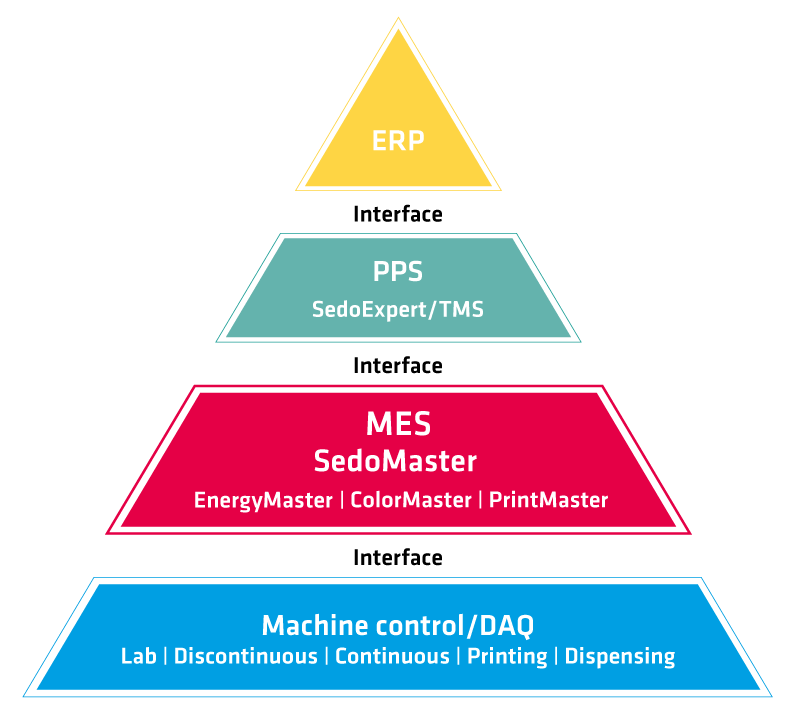 Sedo Treepoint PPS and MES
close the gap between ERP and machines.