PrismaPaint
Recipe calculation for coatings
The PrismaPaint recipe calculation system provides advanced colorimetric color matching for pigment-based applications, e. g. paint, leather coating, cosmetics. In the laboratory and in production, recipes can be quickly and easily calculated, optimized, corrected, and stored in a clear, easy-to-use recipe database.
A basic recipe can be expanded by an auxiliar recipe (for use of auxiliaries), resulting in a production recipe.
PrismaPaint is a part of the Sedo Treepoint product family and can therefore easily be connected to one or several other Sedo Treepoint systems. It can be installed as Client – Server network application.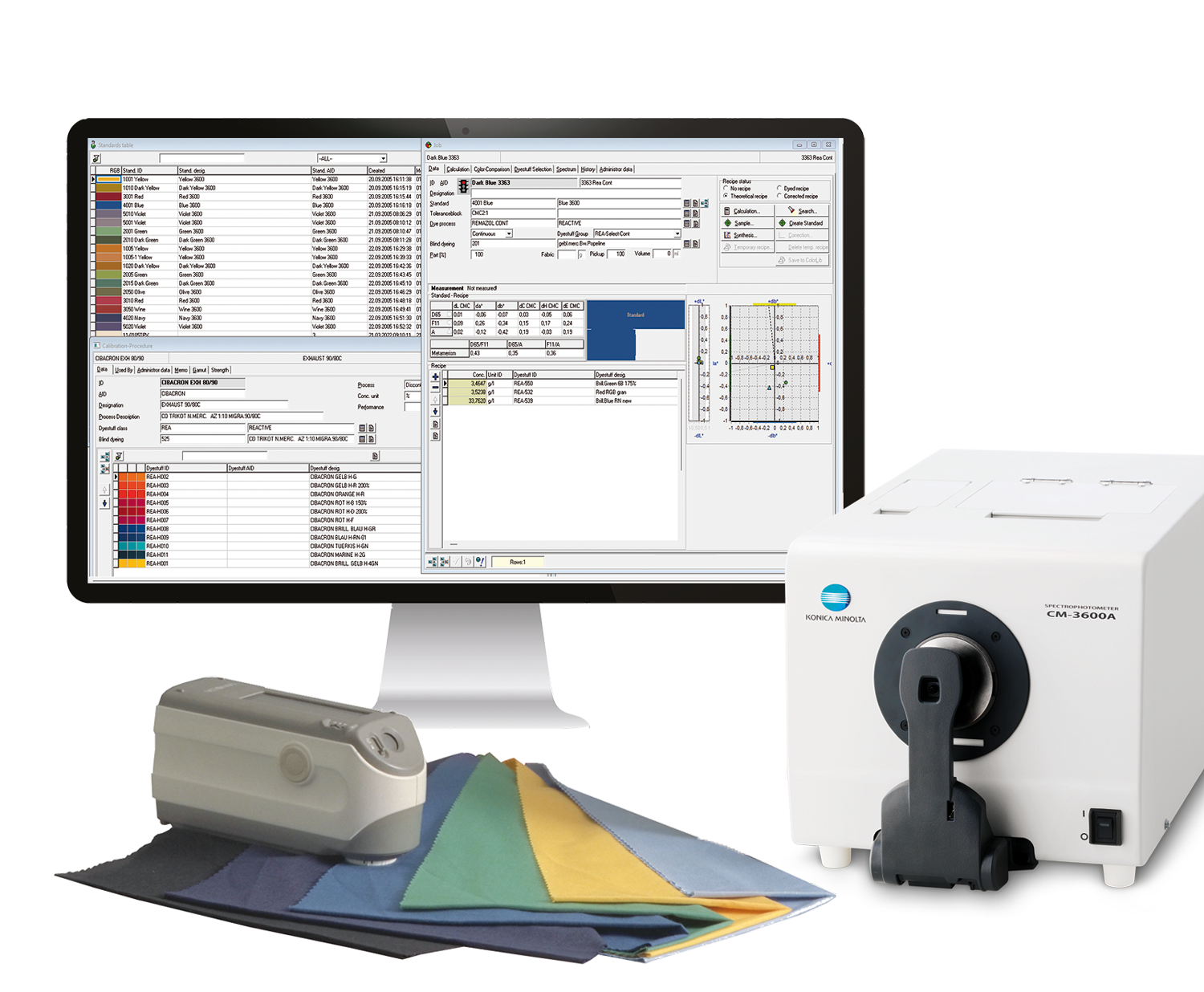 Recipe calculation for coatings
Applications
Intelligent color matching based on proven recipes
Grouping of pigments according to fastness and painting behavior allows quick and systematic pigment selection
Selection of calculated recipe according to criteria e. g. color difference, metameric, price
Computer simulation of product in application
Formula correction and additions are possible in the laboratory and production areas
A powerful database manages proven recipes for laboratory and production
Manual input of existing recipes
Measure pigment data
Graphical and numerical pigment analysis
Integration of key systems, e. g. host systems, laboratory dosing systems, production management systems and color quality control
Features
Time- and cost savings by reduced recipe costs, fewer lab trials, improved lab-production transfer, fewer additions in production. Production Formula Output including auxiliaries
Quality improvement by optimized recipes with good application behavior, quick and objective Pass/Fail decisions, optimized process
More flexibility and efficiency by precise and easy to use color matching, adjust to variety of material, quick conversion to new pigments, improvement of color communication with customer
Further color management systems
Including integration to order processing, ERP and dispensing machines