SedoMonitor
Entry-level system for central process control
SedoMonitor is an entry level system for monitoring, administering, supervising and controlling machines equipped with Sedomat controllers from your desk.
SedoMonitor simplifies your work: At a glance you will get an overview of all machines with details like batch status, program state, active batch, active functions, alarms and operator calls. You can sort/group by different criteria, view multiple alarms or show additional information in tool tips. Consult your history data including trend graph and all details. View or edit processes, treatments and additional programs. At the push of a button you can print this information, export it to different formats (e. g. PDF, Excel) or send it by email.
SedoMonitor supports backup of process and history files for future reference and ISO certifications. From your desk you can work remote on the Sedomat controllers as though you were in front of the machine e. g. start/stop/change programs, confirm alarms and operator calls.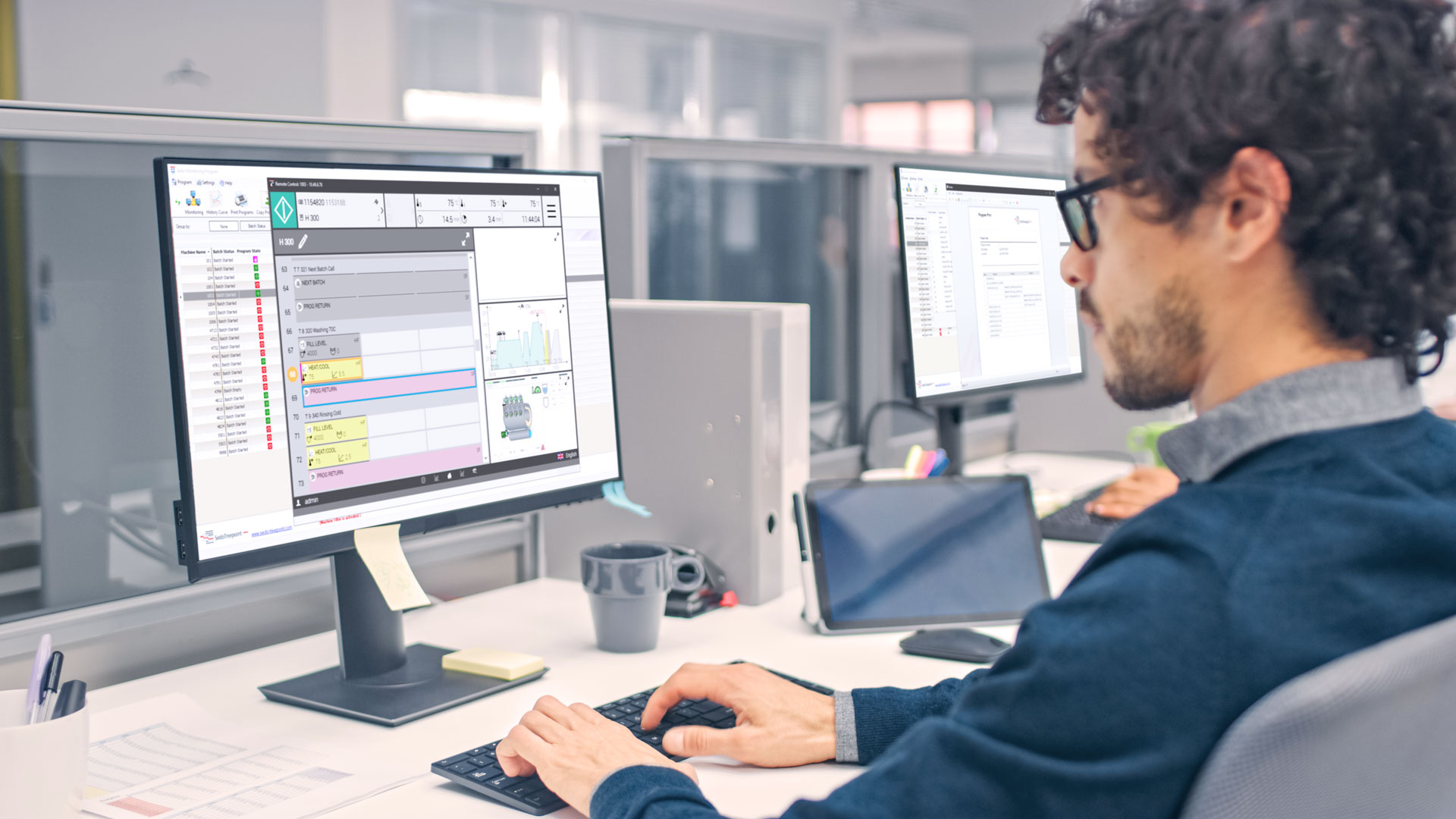 Real time status view of machine status, active functions, alarms and operator calls
Remote control of connected Sedomat controllers, e. g. change functions, view, cancel alarms, start/stop/halt program, etc.
Programm editing
Backup of programs for security reasons
Automatic backup of history data via FTP (needed for ISO certifications)
Printouts of history data and programs
Easy transfer of programs from and to controllers
Show machine details (machine number, IP-address, controller type, software version, etc.)
Self-explaining, easy to use and to install
All information available at your desk. Operate and control your machine without leaving your office.
Distribute programs via Ethernet to different machines
Can be used for all Sedomat touch screen controllers
Automatic backup of history data via FTP
Scalable: can be used for one to an unlimited number of machines
Remote service and diagnostics can be carried out
No seperate workstation or server needed
Additional Systems for your Smart Factory