SedoExpert
Expert software for the fully automated textile industry
SedoExpert is a Production Planning System (PPS) designed to manage an entire textile plant and to operate within a completely integrated and automated production environment. It can handle customer orders, production orders (SFOs), inventory, planning, billing, MIS and more.
Connected to the integrated Manufacturing Execution Systems (MES) like SedoMaster, ColorMaster, PrintMaster and EnergyMaster, the data is available also on machine level. The result is a fully optimized production process.
SedoExpert supports the following operations:
Knitting and Weaving mills
Fabric dyehouses
Yarn dyehouses
Printing mills
Laundries
Denim plants

Production Planning System
Moduls
Customer orders management
Production orders management
Inventory
Lab operation management
Customer relations
Management Information System (MIS) and business intelligence
Process settings management
Costing functionality
Production Planning module
Features
Integrated solution to manage your factory
Optimized processes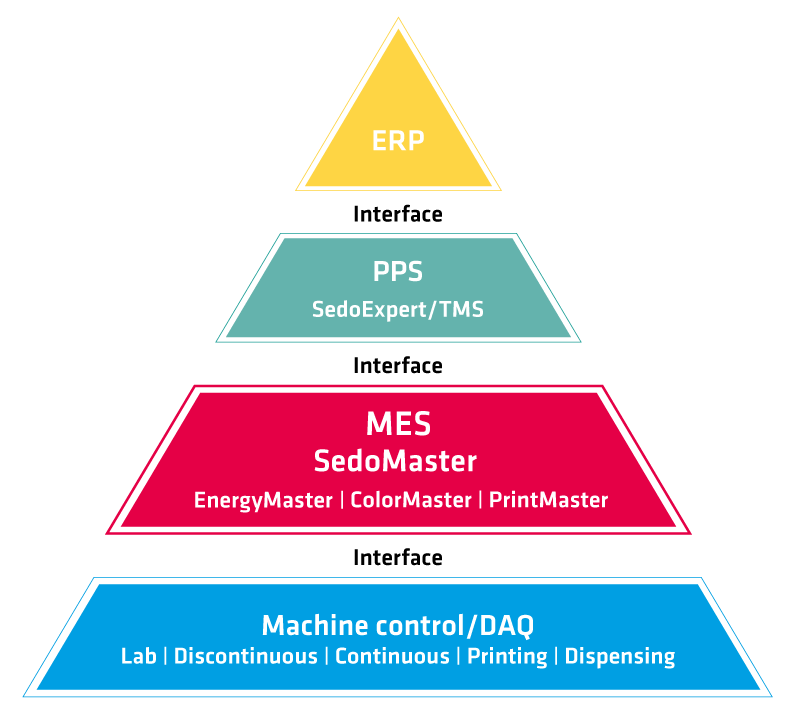 Sedo Treepoint PPS and MES
close the gap between ERP and machines.
Production Planning Systems