Sedo Treepoint
Experts in process optimization
Sedo Treepoint is the world's leading supplier of integrated automation systems, data acquisition, color management systems and control systems for the textile dyeing and finishing industry. We develop, produce, market and support innovative, integrated solutions according to the latest industrial standards. With more than 40 years of experience in the international textile finishing business, we consult and work with our global network of offices, distributors and agencies to provide the best possible equipment and support to our customers.
In addition, our solutions help to achieve smarter processes and workflows in production, which leads to an improvement in productivity and quality. Furthermore the production data logged by our systems, plays a key role in helping management not only to make the right decisions but also to achieve appropriate company certifications.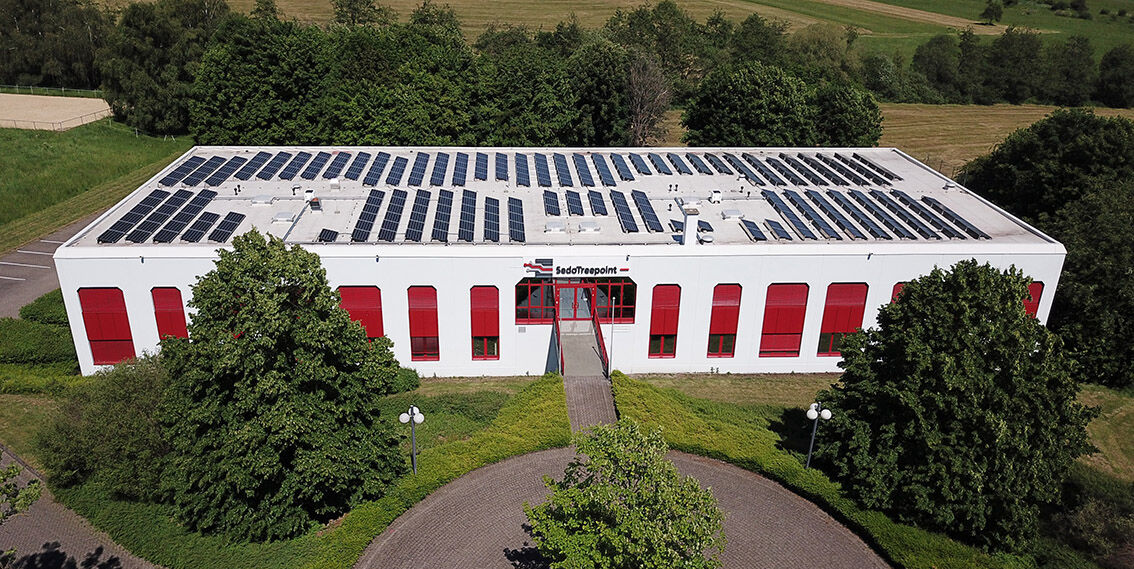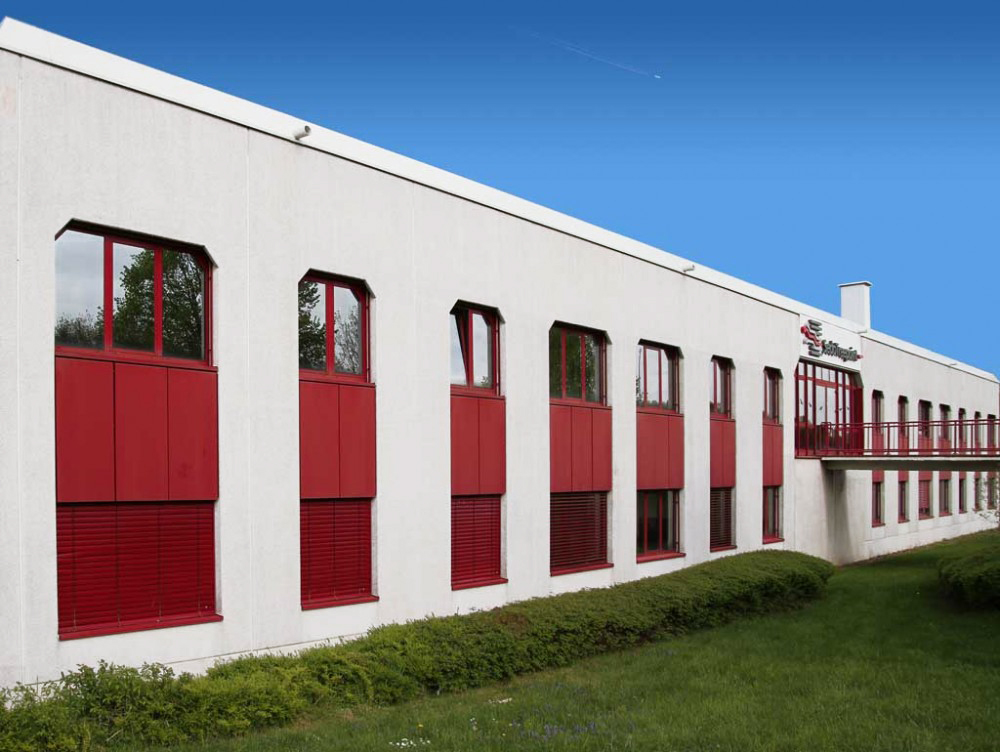 As an industry leader, Sedo Treepoint was the first to introduce solutions to improve sustainability in textile finishing. Using our systems to enable the latest production methods can help our customers avoid wasting water and energy, resulting in lower costs and CO2 emissions.
With Sedo Treepoint systems, you can get many cutting-edge features for the Smart Factory and along with smart software solutions the complete textile supply chain is integrated trough intelligent production.
Sedo Treepoint products help to
improve sustainability,
reduce costs and
increase productivity and efficiency at the same time.
Product program
Controller, PLCs and I/O modules for machine automation
Software solutions for central production planning and supervision
Data acquisition systems
Software for recipe and color management for laboratory and production
Quality control systems laboratory and production
Quality and Environment
ISO 9001:2015 and ISO 14001:2015
Since 2020 our Quality and Environmental Management System is certified after ISO 9001:2015 and ISO 14001:2015.
ISO 9001 and ISO 14001 are globally recognized in the field of quality and environmental management and therefore a benchmark of transparency and reliability in the market. Efficient processes managed by our qualified employees are the base for our high-quality products and also guarantee a better service to all our customers as well as our partners. It is part of our philosophy and strategy to continuously improve our management system and our processes.
Quality Management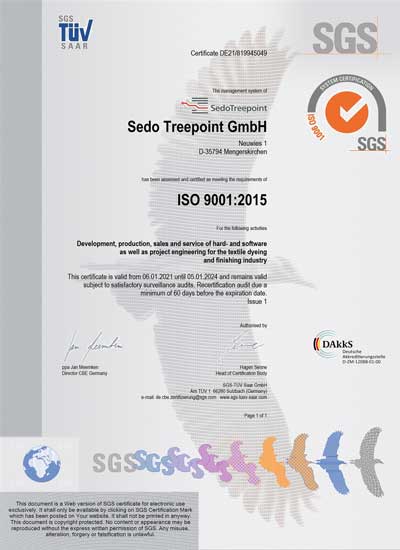 Our certificate is available for download here.
Environmental Management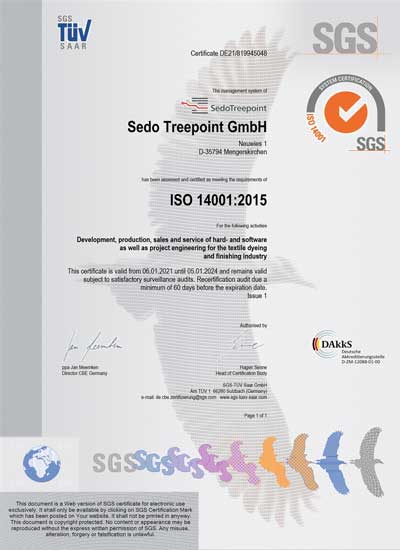 Our certificate is available for download here.
Corporate Mission
We develop and distribute long-lasting hardware and software components for the textile dyeing and finishing industry. Concentrating on these business areas and expanding our know-how are important goals for us. With our products, we want to ensure a leading position in the market in the future and continue to rank among the best suppliers.

Our claim "Experts in Process Optimization" not only means developing the best possible automation solutions, but also maintaining long-standing and trusting relationships with customers, partners, employees and suppliers.

All employees are equally important in their diversity, regardless of religion, nationality or gender. Only collegial cooperation promotes our success. Promoting the competence and knowledge of our employees are the pillars of a successful corporate culture.
As a globally active company, we often encounter other cultures and religions. It goes without saying that we treat all business partners with openness, understanding, respect and tolerance.

We always do our best to deliver our products on time and in the highest quality according to our customers' needs, as well as to offer safety and reliability, because this is the key to our company's success.

We take responsibility for our environment and do our best every day to protect it sustainably. Furthermore, our products are designed to be both economical and ecological.
History
Milestones of Sedo Treepoint GmbH

We are group member of
Vandewiele NV
Inspired by Expertise
VANDEWIELE, with head office at Kortrijk (Marke), is a market leader in designing and manufacturing high-tech machines and solutions for the textile industry. With 4.500 employees worldwide, Vandewiele develops machines for the whole production process: from yarn production to the final finishing of textile products.
The ingredients of our success story? A progressive R&D-strategy, a consistent investment policy and a state-of-the art production system, with the whole production process from A to Z being realized in-house. The continuous interaction between R&D and production forms a virtuous circle.