Sedo SmartBracelet
Improved efficiency by faster operator response
The Sedo SmartBracelet is an intelligent tool for immediate operator notification.
It is a wearable device which communicates with the machines of the shopfloor via SedoMaster and data units, receives important operator calls, preparation calls as well as alarms and informs the operator immediately. The vibration of the bracelet can even be noticed in noisy environments. This results in faster reaction times, minimizing machine downtimes and increased machine and operator efficiency.
Touch controlled wearable device with configurable settings

Support of multiple bracelets

More flexible and efficient production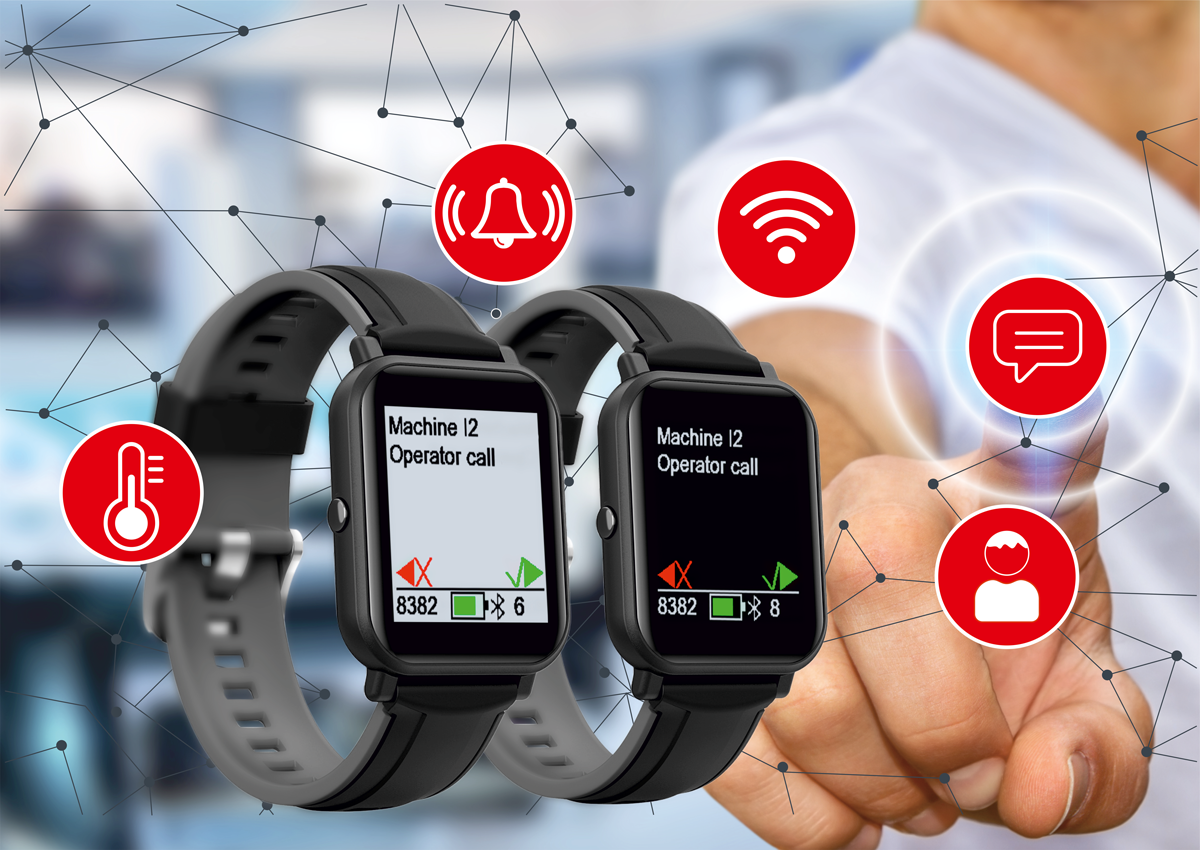 Smart wearable device for the Smart Factory
Concept
With the Sedo SmartBracelet, operators receive all immediate notifications directly on their wrist even when the operator is not next to the machine. The wristband is connected to the data units which receive operator calls and alarms from SedoMaster. Settings and messages for the Smart Bracelet can be configured and specified for different operators.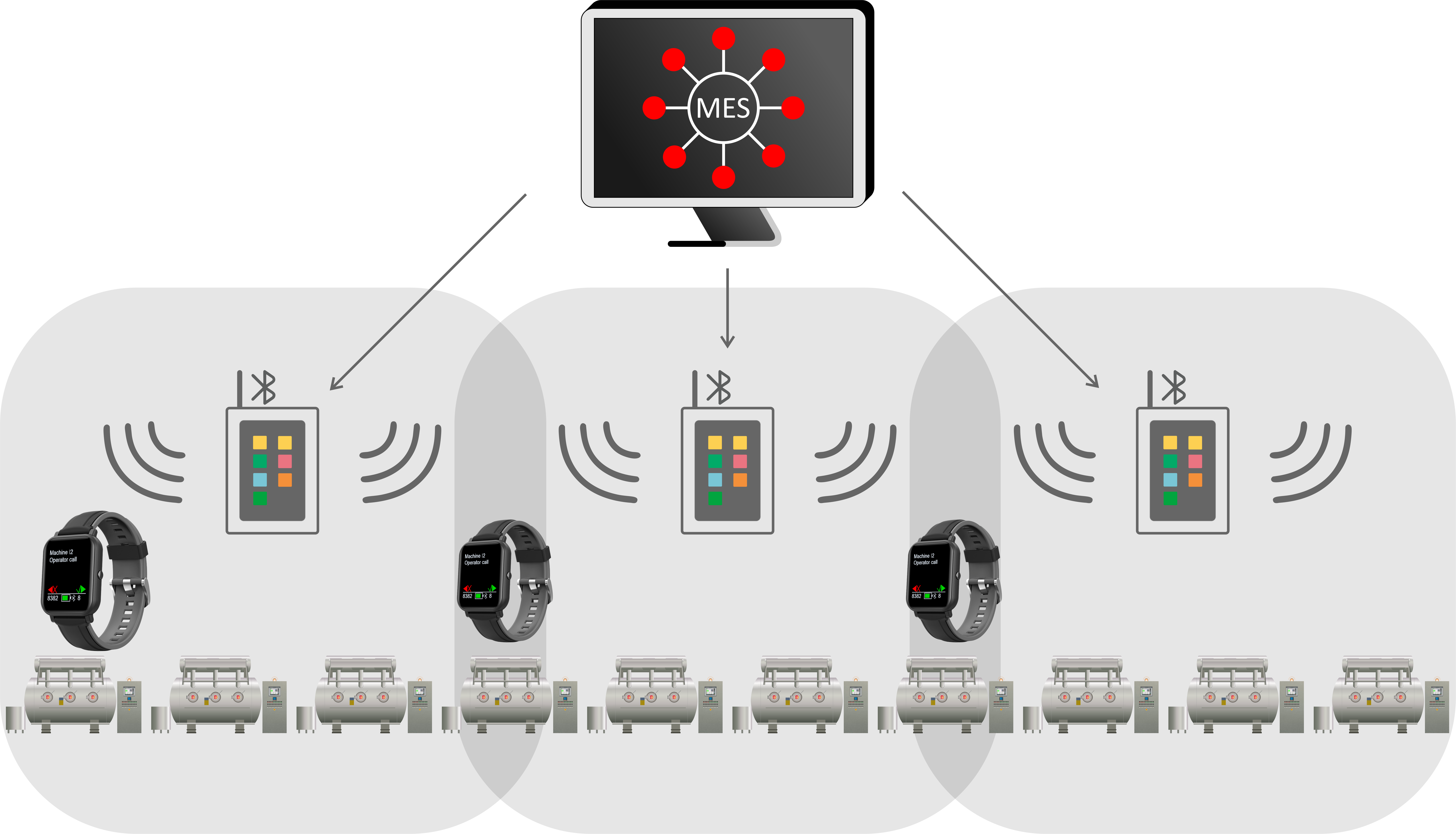 Waterproof
Several days battery life
Fast charging in a USB port
Multi-language, including Asian languages